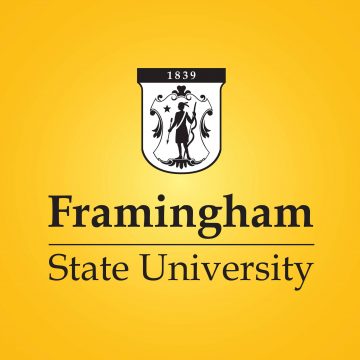 Framingham State University
Location: Framingham, MA Category: Staff Posted On: Fri Jun 17 2022 Job Description:
GENERAL STATEMENT OF DUTIES:
The Transcript/Enrollment Specialist will assist the University Registrar/Executive Director of Student Records and Registration Services in the preparation, analysis and maintenance of all academic transcripts, along with all enrollment verifications.
SUPERVISION EXERCISED:
Student work-study
SUPERVISION RECEIVED:
Senior Associate University Registrar
EXAMPLES OF SPECIFIC DUTIES AND RESPONSIBILITIES:
Processes daily all transcript requests from all active and inactive students. Requires research of and for records stored in various mediums (computer, microfiche, hard-copy file dating back to inception of the University) in various locations in the office building and library. Composes routine correspondence as it relates to the informational requests made to the office.
Maintains academic transcript information and indexing of documents regarding but not limited to: Independent or Directed Study topic information, repeat course information, accurate quality grade point information, degree completion statements, Dean's & President's listings, Honors Program completion, course transfer data, suspension statements.
Responsible for verifying/maintaining "Certification" or "Initial Licensure" statements on all undergraduate transcripts from 1975 to present for students as indicated by the Chairperson of the Education Department. The appropriate Certification Statement decal will need to be permanently affixed to the hard copy transcript or in Banner for electronic records.
Processes all requested student enrollment verifications for financial aid or insurance purposes.
Researches and processes transcript requests involving special groups, i.e. China Program, Dual Enrollment Program.
Assists with the preparation of transcript or diploma requests needing to be Notarized and/or prepared for Apostille from Massachusetts Secretary of State.
Images and indexes the transcript request forms as well as non-web-based transcript requests on a weekly basis.
Maintains archive student files. Process includes culling materials older than seven years that no longer needs to be saved. Ensuring labels remained affixed to the correct files and materials contained within files, including hard copy transcripts, remain undamaged. This process is on-going.
Compiles monthly statistical information regarding transcripts to be included in the Registrar's academic summary reports.
Assists in the development and/or revision of office procedures as they relate to the duties and responsibilities of the position.
Assists with all in-person, phone, or electronic inquires as it pertains to general university information with the telephone, email, and in-person inquiries. This includes assisting in the Student Services Center on a daily basis.
Assists in the supervision of office work-study students as it relates to the collection/entry/dissemination of data and general office/University information.
Performs related duties as required.
Job Requirements:
MINIMUM QUALIFICATIONS:
Applicants must have at least (A) two years of full-time, or equivalent part-time, experience in office management, office administration, business administration or business management, the major duties of which included one or more of the following functions: purchasing, personnel management, budgeting,accounting, records management, work simplification, grants management, contract administration or program management, (B) any equivalent combination of the required experience and the substitutions below.
Substitutions:
I. An Associate's or higher degree with a major in business administration, business management or public administration may be substituted for the required experience.*
II. An Associate's or higher degree with a major other than in business administration, business management or public administration may be substituted for a maximum of one year of the required experience.*
*Education toward such a degree will be prorated on the basis of the proportion of the requirements actually completed.
PREFERRED QUALIFICATIONS:
Bachelor's degree.
Higher education office experience.
Prior experience with Banner or similar Student Information System.
Knowledge of higher education principles, practices and procedures.
Experience in practices and procedures of college registrar's office.
Ability to express self in oral and written communications.
Ability to work effectively with professional, non-professional, and student personnel.
Additional Information:
This is a full-time, non-exempt, benefits-eligible position in the American Federation of State, County, and Municipal Employees (AFSCME) bargaining unit with a title of Administrative Assistant I. The bi-weekly pay rate is $1,820.73 (grade 15, step 01).
It is the policy of Framingham State University that all employees be fully vaccinated against COVID-19, including booster if eligible, before they begin employment. Proof of the COVID-19 vaccine is required of all individuals hired by FSU, to be verified after a verbal offer of employment has been accepted, and before employment begins. Prospective employees may submit a request for a medical or religious exemption to the COVID-19 vaccination requirement to Human Resources. Furthermore, FSU employees must wear a mask inside certain campus spaces.
Framingham State University conducts criminal history and sexual offender record checks on recommended finalists prior to final employment for all positions.
Framingham State University is an equal opportunity/affirmative action employer.
Members of underrepresented groups, minorities, women, veterans, persons with disabilities, and all persons committed to diversity and inclusive excellence are strongly encouraged to apply.
PI190960436
Job Traveling :
None