Search from 19 job offers
Your career starts here
Sorry, you do not have permission to browse resumes.
Post your resume on AACRAO Jobs to connect with professionals in your field.
YOU MUST BE SIGNED IN TO VIEW RESUMES

The Registrar is responsible for management of all activities related to academic records, conferral of degrees, course registration, classroom scheduling, and student information systems. This role has significant responsibilities related to compliance with local, state, and federal laws and regulations. The Registrar leads an office of five: two Associate Registrars, […]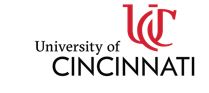 Assistant Vice Provost of Admissions
Reporting to the Vice Provost for Enrollment Management, the Assistant Vice Provost of Admissions will be a visionary, a thoughtful and creative leader, and active partner to the enrollment team.
The Assistant Vice Provost of Admissions leads a team of 50+ staff in the Office of Undergraduate […]

SUNY Potsdam, one of America's first 50 colleges and the oldest in the SUNY system, is currently accepting applications from experienced enrollment management professionals to join the College as Vice President for Enrollment Management. The Vice President for Enrollment Management (VPEM) will configure a unified enrollment management division responsible for […]
We are glad to assist you in searching for and posting your job. Please contact jobs@aacrao.org or call (202) 263-0297.
Seeking a Job?
Browse AACRAO Jobs and find the best suitable position.