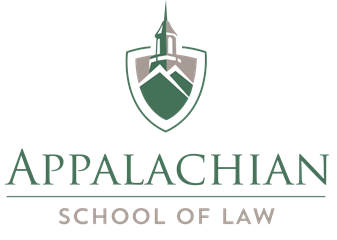 Appalachian School of Law
The Appalachian School of Law, ("ASL"), is seeking applications for a full-time Registrar and Director of Reporting and Regulatory Compliance. ASL exists to provide an opportunity for people from Appalachia and beyond to realize their dreams of practicing law and bettering their communities. We attract a qualified, diverse, and dedicated student body, many of whom will remain in the region after graduation. The program emphasizes community service, professional responsibility, dispute resolution, and practice skills, with specialties in natural resources law and criminal law. To learn more about our Law School, please visit us at http://www.asl.edu.
Employer:
Appalachian School of Law
1169 Edgewater Drive
Grundy, VA 24614
Job Location: Grundy, VA
Salary/ Grade:
Benefits:
Job Category:
Application Period:
Target Start Date:
Expected Work Hours:
Employment Type:
Minimum Qualifications:
· A Bachelor's degree in a related field is required
· Previous experience in higher education administration
· Experience in finance, accounting, and budgeting
· Possess an ability to analyze and interpret complex data and prepare reports, statements, and/or projections
· This position requires accuracy and attention to detail
· Experience in online use of computers- registrations systems, course enrollment; an advanced understanding of database systems and management of those systems is required
· This position requires self-direction and minimal supervision
· Overnight travel for training may be required
Preferred Qualifications:
· Master's or Juris Doctorate degree
· Exposure to legal education and the legal system
Duties:
· The Registrar directs all activities of the Law School Registrar's Office
· Communicates and distributes academic policy and procedures, produces the official Catalog and works closely with the offices of Admissions, Student Services, Financial Aid, the Deans offices, the Business Office, and other departments on all matters requiring coordination and tracking of students, their credits and their financial aid awards and tuition payments
· Responds to and handles Alumni requests for transcripts and related information
· Oversees all aspects of the administration of Law School's examinations and subsequent recording of grades and calculation of class ranks and grade distributions
· Arranges and implements appropriate accommodations for students with disabilities. This may include room reservations and individual exam proctoring
· Responsible for all areas relating to student enrollment, grades, registration as well as all aspects of student records and guiding students through the registration process
· Responsible for overseeing institutional reporting compliance (ABA, DOE, IPEDS, SCHEV, LSAC), and record-keeping functions
· Serves as the SCHEV Reporting Coordinator, IPEDS Data Key holder, and assists with financial aid reporting. The Director co-administers (plans and implements) the office budget and assists the Dean in long-range planning
· Must stay abreast of the ABA standards and Federal Student Aid Title IV regulations
· Expected to establish and maintain positive working relationships with faculty, staff, students, and other constituents of the Law School
· Must possess an ability to collaborate effectively with other Law School departments
· Must present a polished, professional appearance at all times and have unparalleled interpersonal skills
· Other duties as assigned by Chief Academic Officer and Dean
For Full Consideration, Apply by:
Posting Date:
Job Close Date:
Open Until Filled:
Required Documents:
1. Cover Letter
2. Resume
3. List of Professional References (3)
We strongly encourage women, minorities, and others who would enrich the diversity of our academic community to apply. Review of the applications will begin immediately and will continue until the position is filled. If interested, please send the listed required documents to personnel@asl.edu.
As an employer and institution of higher learning, the Appalachian School of Law seeks to discharge its legal responsibilities and serve its diverse and talented community through fair and responsible application of its policies. These policies express institutional values and carry out the mandates of state and federal law. This institution does not discriminate on the basis of age, race, color, sex/gender, gender identity, sexual orientation, pregnancy/childbirth, marital status, disability, religion, political affiliation, veteran status, or national and ethnic origin. Race discrimination includes discrimination on the basis of traits historically associated with race, such as hair texture, hair type, and protective hairstyles.
Job Traveling :
None