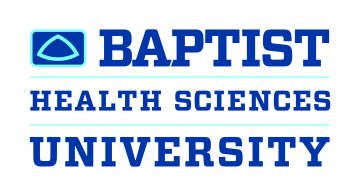 Baptist Health Sciences University
Baptist Health Sciences University (BHSU), located in Memphis, TN is seeking a dynamic, innovative leader to serve as Director of Admissions.  The BHSU Director of Admission provides leadership for all aspects of recruitment, admission, matriculation and enrollment of students through the development, design and implementation of strategic enrollment management and recruitment efforts that support the University's goals and objectives. The Director is responsible for admission policy, supervision of the application process, and leveraging customer relationship strategies. The Director is a vital member of University committees, gathering and reporting on pertinent data in order to communicate recruitment outcomes as required.  Under the general direction of the VP of Enrollment Management & Student Affairs, the Director is a key member of the Enrollment Management staff, in addition to Financial Aid, Registrar, Student Services and the Blue Healer Student Success Center.
Job performance will be measured against the following accountabilities:
Contributes to the successful accomplishment of the University's enrollment objectives by developing and implementing a comprehensive student recruitment plan for graduate and undergraduate students.
Provides leadership, management, and support for the recruitment efforts and develops a competent, productive and effective staff by hiring and supervising, directly and through delegation, the administrative, professional, student and clerical support personnel.
Remains competent and current through self-directed professional reading, developing professional contacts with colleagues, attending professional development courses and conferences, and attending training and/or courses as required by the Vice President for Enrollment Management and Student Affairs.
Effectively utilizes University resources in accomplishing enrollment objectives by planning, developing, and controlling the departmental budget.
Collects, analyzes and uses admissions and enrollment data to meet immediate and long-range university objectives.
Develops data-driven recruitment strategies by effectively utilizing data from a variety of sources to evaluate student characteristics and trends, as well as the University's market position and competition.
Develops marketing materials and advertisements in collaboration with the Alumni/Marketing Director.
Serves as data governance subject matter expert for the department and is responsible for definitions, processes and procedures, quality, accuracy and maintenance.
Minimum Qualifications:
Master's degree in Counseling, Student Personnel Services, Educational Administration, or similar field.
Minimum of three (3) years of experience managing an admissions and/or retention office within a college environment, focused on medical/health care education will be a plus.
Working knowledge of current methods of recruiting and admitting students.
Job Traveling :
0-20%