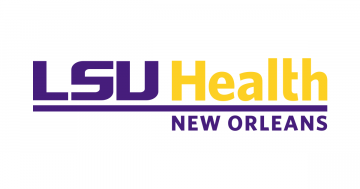 LSUHSC-NO
Louisiana State University Health Sciences Center in New Orleans, a leading health care institution dedicated to teaching, research, and patient care is seeking an experienced and dynamic University Registrar. The University Registrar has an institution-wide leadership role in activities and programs primarily related to courses and curricula; catalog and other related publications; information technology projects involving student services, policies and procedures, personnel, and special projects; with responsibility for management of sensitive and/or confidential material. The Registrar reports directly to the Vice Chancellor for Academic Affairs. The Registrar manages staff within a dynamic institution that provides competency-based health sciences education for undergraduate, graduate, and professional students. This position requires a unique combination of strong leadership, technical, and interpersonal skills. The Registrar must create and maintain collaborative working relationships with institutional leadership, faculty, and staff and support University programs and policies as established by federal, state, administrative, and academic entities. The Registrar acts as a central communication resource for academic and policy information related to student records management and verification. The Registrar is responsible for the maintenance and integrity of the academic record. The position primarily interacts with Deans, Directors, Department Chairs, faculty, administrative offices, and students. The ideal candidate will possess highly effective organizational, communication, technology, and supervisory skills with the ability to build a cohesive team, provide innovative technology solutions will advance office functions, and provide motivation and trust for continuous and effective team performance.
Minimum qualifications: A Master's Degree in Education, Health Sciences, or related field AND five (5) years' experience at a higher education institution in enrollment management or registrar office along with demonstrated supervisory experience in student or academic affairs, or academic records management.
EEO Statement: LSU Health New Orleans is committed to leveraging diversity as an educational resource and an institutional core value. We seek candidates who will contribute to a climate where students, faculty, and staff of all identities and backgrounds have equitable access and success opportunities. As an equal opportunity, affirmative action employer, we welcome all to apply without regard to race, color, religion, age, sex, national origin, physical or mental disability, genetics, protected veteran status, sexual orientation, gender identity or expression, or any other characteristic protected by federal, state, or local laws.
Job Traveling :
0-20%
FERPA/Gov't Compliance
Transcript Verification/Evaluation
Transfer Credit Evaluation
International Credential Evaluation
CRM System Management
Graduation/Commencement
Academic Policy & Curriculum Delivery