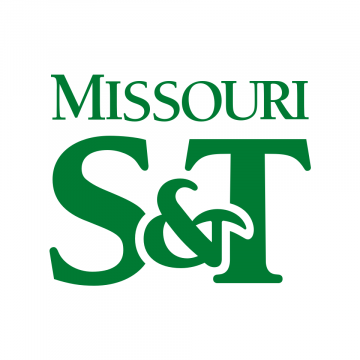 Missouri University of Science and Technology
Job Description:
The Associate Director will join a motivated and impassioned undergraduate admissions team that is dedicated to customer service and student engagement. This position reports to the Director of Undergraduate Admissions and oversees the first-year admissions team.  This position is responsible for contributing to recruitment and yield initiatives and monitoring success of such programs.  Working closely with the Director of Undergraduate Admissions, this position will carry forth university strategic and enrollment goals to the recruitment team.
Successful candidates will demonstrate progressive knowledge, and practice, of utilizing CRM and admissions data, reports, queries, and technology to support admissions decisions, as well as guiding a team in recruitment efforts.  Candidates for this position must show successful cross-campus partnership and collaboration, and training teams throughout the recruitment cycle. The successful candidate will be able to synthesize data on local, regional, state, and national levels to guide the recruitment efforts of the first-year admissions team.  Successful and timely planning and execution of events, travel schedules, and projects is a key component to this position. The candidate will demonstrate anticipation of team needs that is met with structured training, support, and guidance to prepare the team for a successful recruitment season. The candidate will embrace the usage of technology, CRM tools, and data to guide practices and leadership with the first-year admissions team.
Job Functions:
Manage and provide support to first year admissions team (consisting of 3 assistant directors and 13 admissions counselors) ensuring prompt updates and feedback are received, keeping pace to meet deadlines and department goals.
Participate in departmental strategic planning to meet campus strategic enrollment goals.
Contribute and manage yield and outreach communications and programming.
Utilize reporting software (i.e., Slate and PowerBI, etc.) to monitor the recruitment funnel daily, implementing supplemental initiatives (if appropriate), and providing weekly progress reports to first year recruitment team, leadership and institutional partners.
Communicate enrollment report results to the first year recruitment team regularly, providing training as necessary.
Effectively track recruitment activities and communications.
Coordinate key projects and programs, communication plan initiatives, and use data to determine project and program effectiveness.
Work closely with high school counselors and community organizations to develop strong relationships
Participate in recruitment travel and events, presenting information to individuals and groups, providing an overview of admission, orientation, housing, and financial aid processes.
Collaborate with the operations team to review conduct considerations, and process borderline and test optional applications and ensure all applications are processed in a timely manner, communicating decisions with students and families.
Collaborate with academic colleges and academic departments, residential life, financial assistance, and other staff offices to complete recruitment initiatives and events.
Coordinate planning and execution of special events and create tailored marketing to personalize and enhance the student experience.
Additional work hours in the evening and weekends are required.
Perform other such duties as assigned.
Job Traveling :
None
Microsoft Office
FERPA/Gov't Compliance
Transcript Verification/Evaluation
Transfer Credit Evaluation
CRM System Management