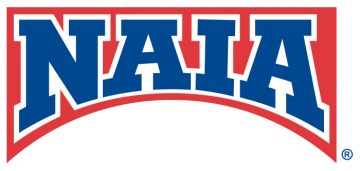 NAIA
Description
This position is a key member of the team responsible for producing evaluations for the NAIA's credential evaluation arm, InCred. In addition, the individual will organize and maintain international resources, conduct research efforts and communicate with students and institutional users regarding international student credentials evaluation and eligibility.  
Essential duties and responsibilities include, but are not limited to, the following:
Conduct credential evaluation of records from around 200 countries and communicate with officials in those countries about issues relating to document authenticity and level of education. Conduct extensive research for international educational systems.
Oversee credential evaluation policies and collaborate with the eligibility center international team on the creation of and adherence to InCred policies, NAIA standards and specifically the NAIA International Academic Published Standards. Apply NAIA academic rules in the inclusion of eligibility addenda for student-athletes.
Maintain telephone and e-mail communications with key stakeholders. 
Ensure completion of 90% of standard credential evaluations within 10 business days (and 95% within the expedited business-date ranges). Regularly stay abreast of changes in the evolving world of global education.
Assist with onboarding new institutions and outreach to prospective users, conducting informational webinars, conference calls with next and existing users. Report, track, and respond to team scorecard measurables to increase efficiencies of the operations.
Complete quality control activities, track results, and make adjustments to process as needed. 
Contribute to the field of international credential evaluation through activities with TAICEP, NAFSA, AICE, and AACRAO (including presentations, papers, research, articles, travel, etc.) to advance the NAIA and InCred's position as experts in the field.
Requirements
Bachelor's degree; preferably with a focus in international studies/business, foreign languages, or social sciences.
Manage a variety of deadline-drive tasks and to effectively work in a team environment.  
Strong research skills and enthusiastic problem solver. 
Manage and retain information from international educational systems and processes. 
Effective oral and written communication skills; honed interpersonal skills.  
Experience in communicating effectively with key stakeholders to represent InCred products and solutions. 
Excellent research skills.
Strong customer service skills. 
Ability to handle student academic records and other sensitive information in confidence.  Background check required. 
International educational systems strongly preferred 
Bi-lingual or multi-lingual skills preferred. 
Hybrid or remote work status available.   
Job Traveling :
None
Transcript Verification/Evaluation
Transfer Credit Evaluation
International Credential Evaluation