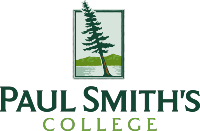 Paul Smith's College
The College
Paul Smith's College is a small, private institution located on a 170-acre campus adjacent to Lower St. Regis Lake in the 6-million-acre Adirondack Park of northern New York State.  In addition, the college owns 14,400 acres of adjacent lands composed of forest and lakes. The College is committed to providing all students with an outstanding undergraduate and graduate experience through engaged teaching, experiential learning, and personal attention.  
We are a sustainable residential campus just a short drive from Lake Placid, home of the 1980 Winter Olympics and we are seeking a full-time, 12-month, exempt, Associate Registrar.
Job Summary:
Reporting to the Registrar, the Associate Registrar performs all the routine tasks of the Registrar's Office, which is under the supervision of the Provost. Typical duties will include maintenance of student educational records, registration, online services, faculty/advisor services, transfer evaluations, annual State and Federal reporting and degree planning/auditing. The Associate Registrar will be responsible for coordinating pre-registration of new students before and during new student orientation, and classroom and final exam scheduling. They will work with the Registrar to maintain and update the college catalog, Registrar's website, and degree planner. The successful candidate will have excellent organizational and customer service skills for training and assisting students and faculty with online registration and degree planning tools.
 Determination of the responsibilities, title and salary for this position will be contingent upon the ideal candidate's combined experience, education, and skill set, as well as the ability to perform timely, accurate reporting. This position is designed to be a growth position allowing the successful candidate to develop and diversify professional skills and knowledge.
Requirements:
Bachelor's degree.  Experience in college/university registrar setting will be considered as an alternate credential.
Intermediate computer skills with the ability to become an advanced user, including knowledge of the Microsoft Office Suite (Word, Excel,) basic computer programming, and data analysis.
Demonstrated excellence in accurate and detail-oriented work in a fast-paced environment.
Demonstrated ability to work independently and efficiently on diverse projects and consistently meet deadlines.
Demonstrated skills in collaborative leadership, organization, and delegation.
Must be able to lift 25 lbs. (necessary to move records and files).
Preferred:
Masters or other advanced degree in related field.
Advanced computer skills and knowledge including, but not limited to, Microsoft Office Suite (Word, Excel,) intermediate computer programming (python) and data analysis. (python/pandas)
Experience with cloud-based student success applications such as Starfish Early Alert.
Experience using and managing online degree planning tools like Starfish DegreePlanner.
Experience with PowerCampus Vista Views, MS SQL Management Studio, MS Power BI or other BI or reporting software.
5+ years of higher education experience, preferably 3+ in a Registrar's Office, with increasing responsibilities. 
Management experience, preferably in higher education.
Knowledge of NYS and Federal reporting requirements, and FERPA. 
To Apply:
Applicants should complete the on-line application and submit a letter of intent, resume, and contact information for three professional references.
It is the policy of Paul Smith's College to provide equal employment opportunities without regard to race, color, religion, sex, national origin, age, disability, marital status, veteran status, sexual orientation, genetic information, or any other protected characteristic under applicable law.    EOE/AA/M/F/D/V
Job Traveling :
None
FERPA/Gov't Compliance