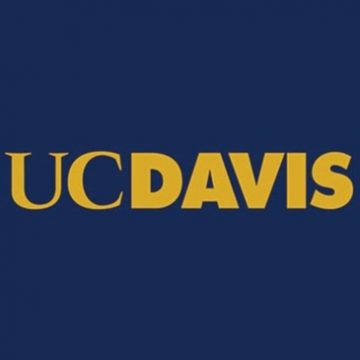 UC Davis
UC Davis
University Registrar
Budgeted Salary Range: $120,000 to $150,000 Annual
Final Filing Date: May 30, 2021
Under direction of the Associate Vice Chancellor for Enrollment Management, provide leadership and advocacy as the University Registrar.
Supervise the Senior Management Staff, provide direction and support regarding department operations, personnel, financial management, and strategic activities. Identify opportunities for enhanced collaboration, efficiencies, and student services and technology. Inform the Associate Vice Chancellor of all significant issues and issues with potential for liability.
With the Associate Vice Chancellor, provide leadership for advancing the division's strategic initiatives with enrollment management and enhancing services to effectively meet system wide and campus objectives. Includes collaborative institutional and segmental partnerships, use of automation, and communication approaches.
Oversee broad areas of analysis, policy interpretation, public and legal accountability, and business development, unique to the University Registrar and to address such areas as confidentiality, compliance and system enhancements.
Serve as a member of the Enrollment Management Leadership Team, providing advice and counsel to the Associate Vice Chancellor. Serve on a variety of campus and university-wide committees representing the division.
Required Qualifications
• Master's degree or comparable higher education and/or experience.
• A minimum 10 years of progressively responsible experience as a Registrar, Associate Registrar, or in higher education.
• Expertise in managing academic records and FERPA policy and procedures. Comprehensive knowledge of course registration, enrollment and student record keeping policies and practices.
• Demonstrated analytical skills to interpret data, identify trends, and anticipate impacts of proposals on policy and practices. Strong background in the effective use of technology, and the application of complex student information systems.
• Ability to create, implement and evaluate strategic plans, including formulating long and short-term goals, monitoring expenses, allocating resources, assessing outcomes, and the vision to change processes as needed.
• A strong record of professional team building, demonstrated leadership and management ability.
• Interpersonal and communication skills to listen and interact effectively with diverse constituents; to communicate technical and administrative information in verbal presentations, as well as written documents and reports. 
Preferred Qualifications
• Political acumen to effectively represent the University.
• Experience working collaboratively with faculty and senior administrators in achieving organizational objectives.
• Experience working with Banner ERP solution
• Experience working with diverse populations and varied constituencies and establishing collaborative relationships.
• Experience applying established policy, procedure, standards to administrative computing systems and to develop policy, procedures, standards, and guidelines.
• Financial and administrative organizational skills to manage effectively in a fast-paced environment, juggling multiple tasks and timelines, and adapting to constantly shifting priorities.
• Knowledge of University budgeting practices and principles.
• Skills to work independently and self-motivate to initiate tasks despite a heavy workload, frequent interruptions, and distractions.
• Experience as university registrar from a large higher education institution.
• Knowledge of public relations/marketing principles. Experience working with external media (e.g., television or print reporters).
• Knowledge of current national, state, and local education issues. Working knowledge of UC Davis student registration and records policies and implementation procedures.
Special Requirements
• This position may be subject to a criminal background investigation, drug screen, Live Scan fingerprinting, medical evaluation clearance, and functional capacity assessment.
To view full job description and submit an on-line application visit UC Davis Career Opportunities at:
http://50.73.55.13/counter.php?id=197233
Job ID #: 17135
The University of California, Davis is an Affirmative Action/Equal Opportunity Employer
Job Traveling :
None